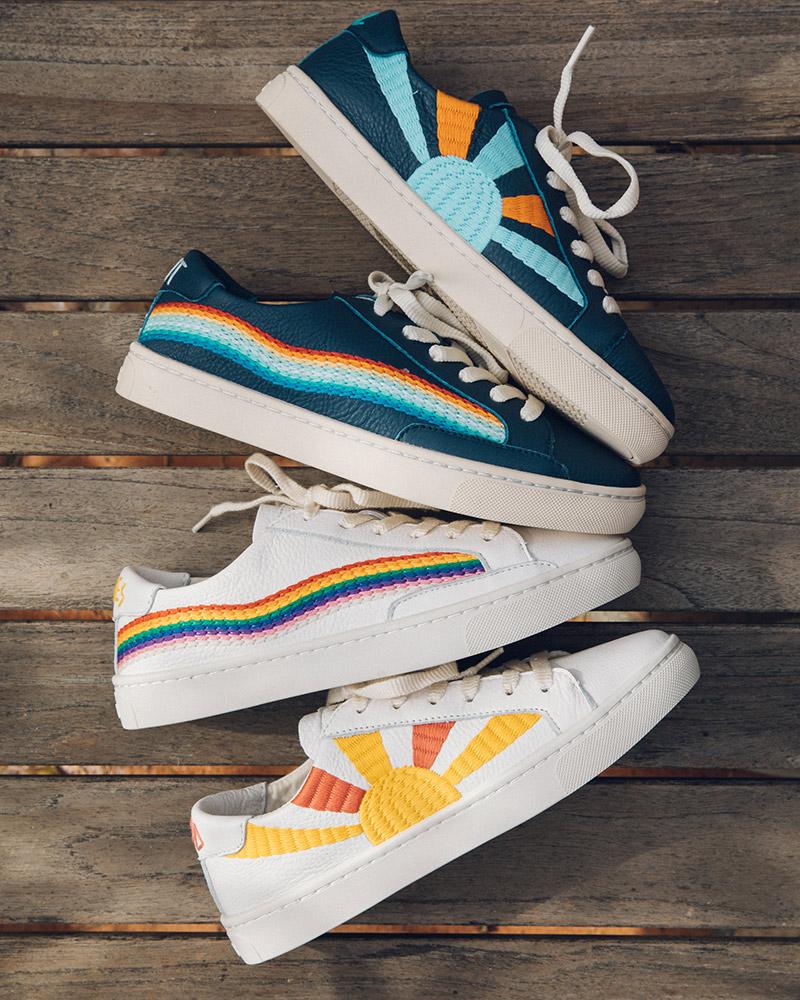 Rainbow Wave Sneaker
Upper: Soft Tumbled Leather
Rubber Bottom: 1 in / 23 mm
Good Vibes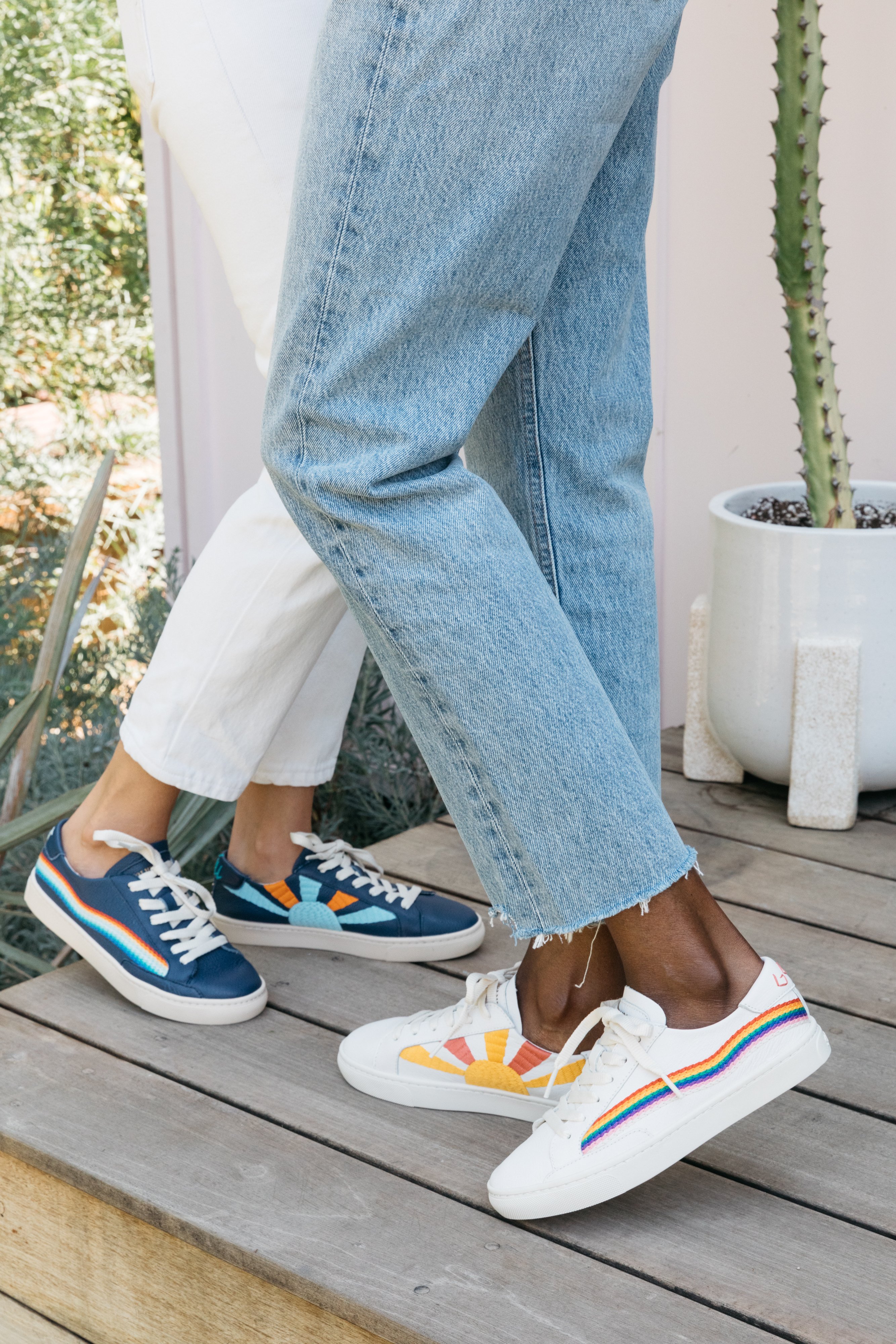 You've just struck gold! Made in collaboration with Hawaii-based artist Marie-Sophie Lockhart, these #1 best sellers bring instant good vibes with custom rainbow and sunshine embroidery. Featuring the softest, gold-rated leather (think zero-break in period) and an Ortholite® molded insole (think walking on clouds) these could be the happiest sneakers you've ever met.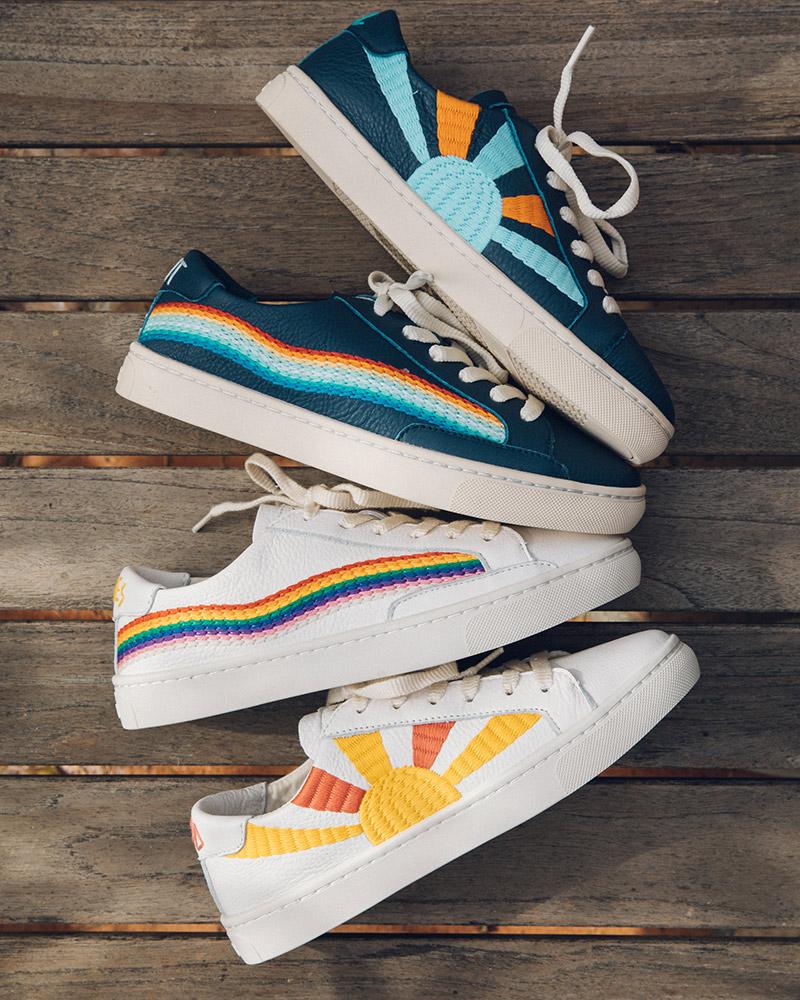 Wander Effortlessly (we did the work)
insta-worthy
Quality Leather
Comes with compliments
Sign Up For Email
Get first dibs on new styles, travel diaries, and magical updates right in your inbox.
Welcome back
Log in to view your rewards balance, shop early access and more.